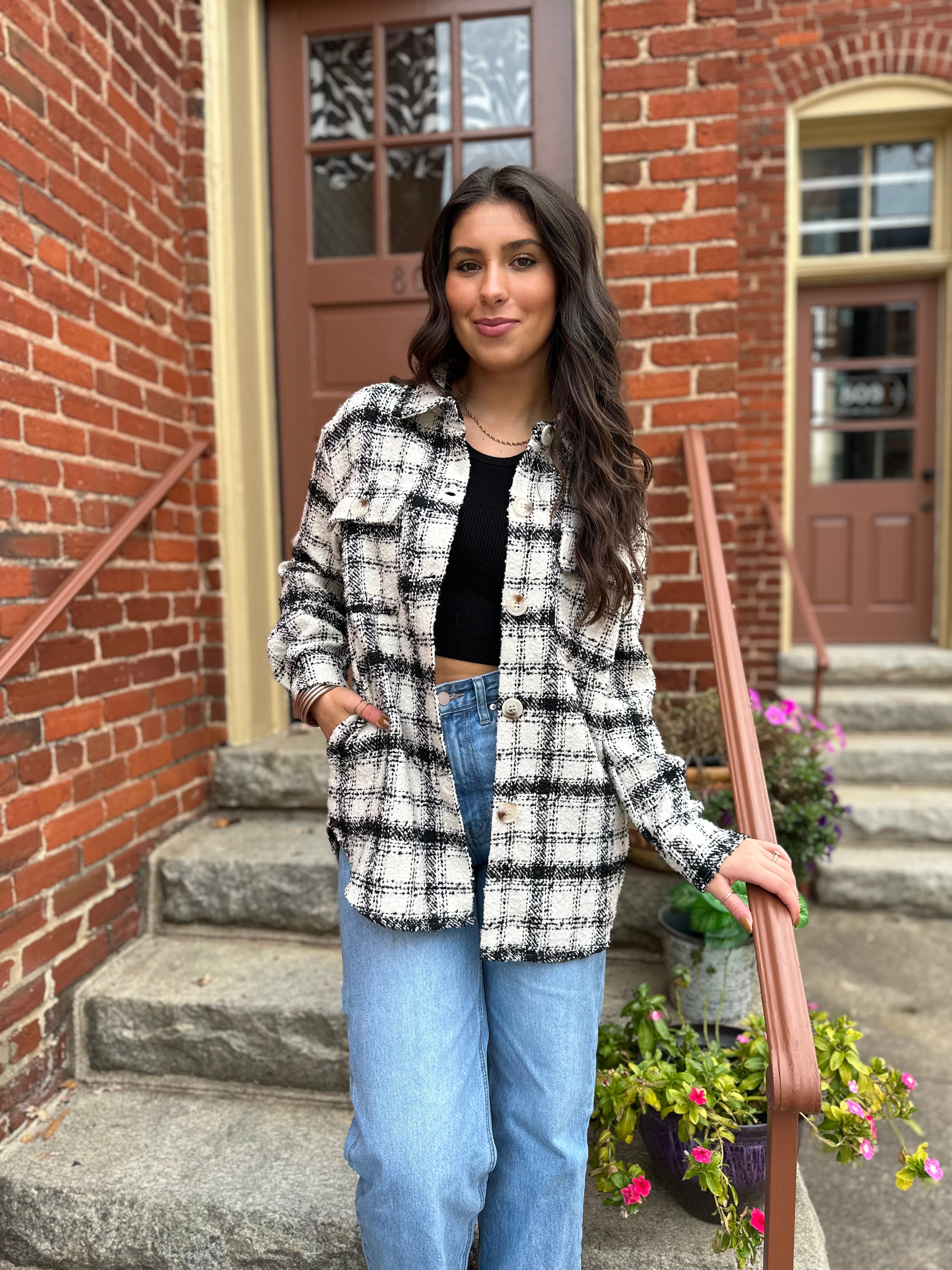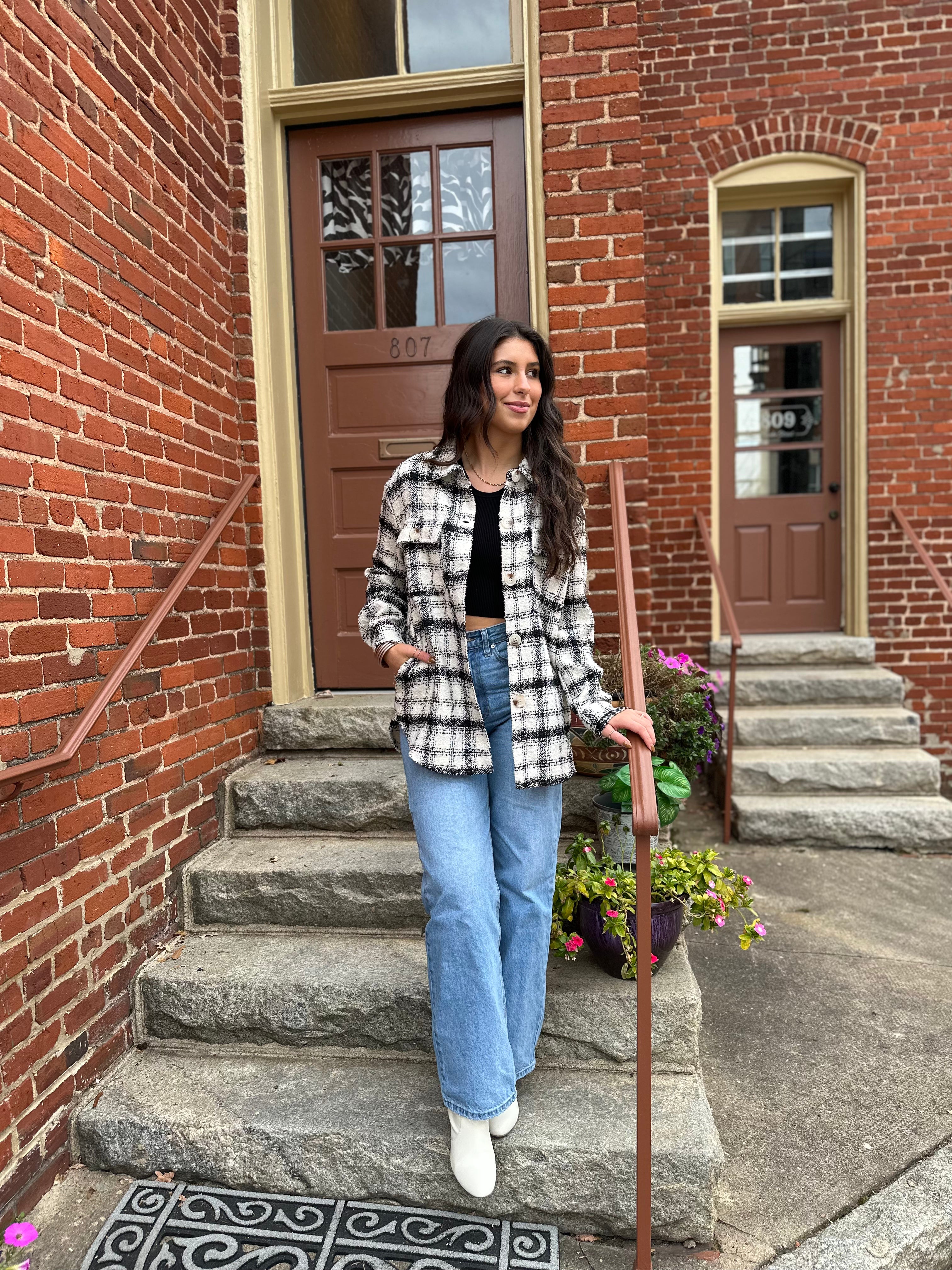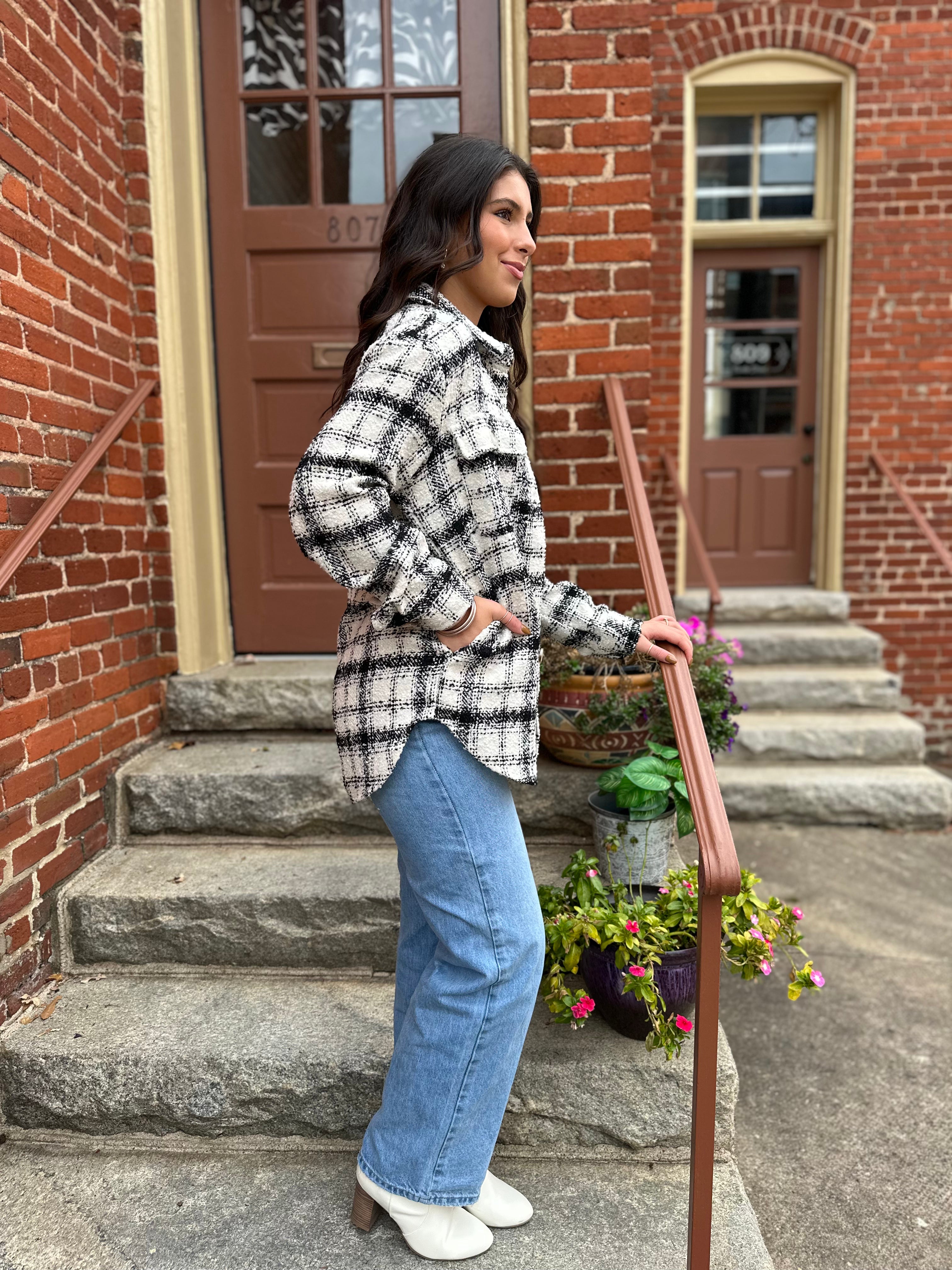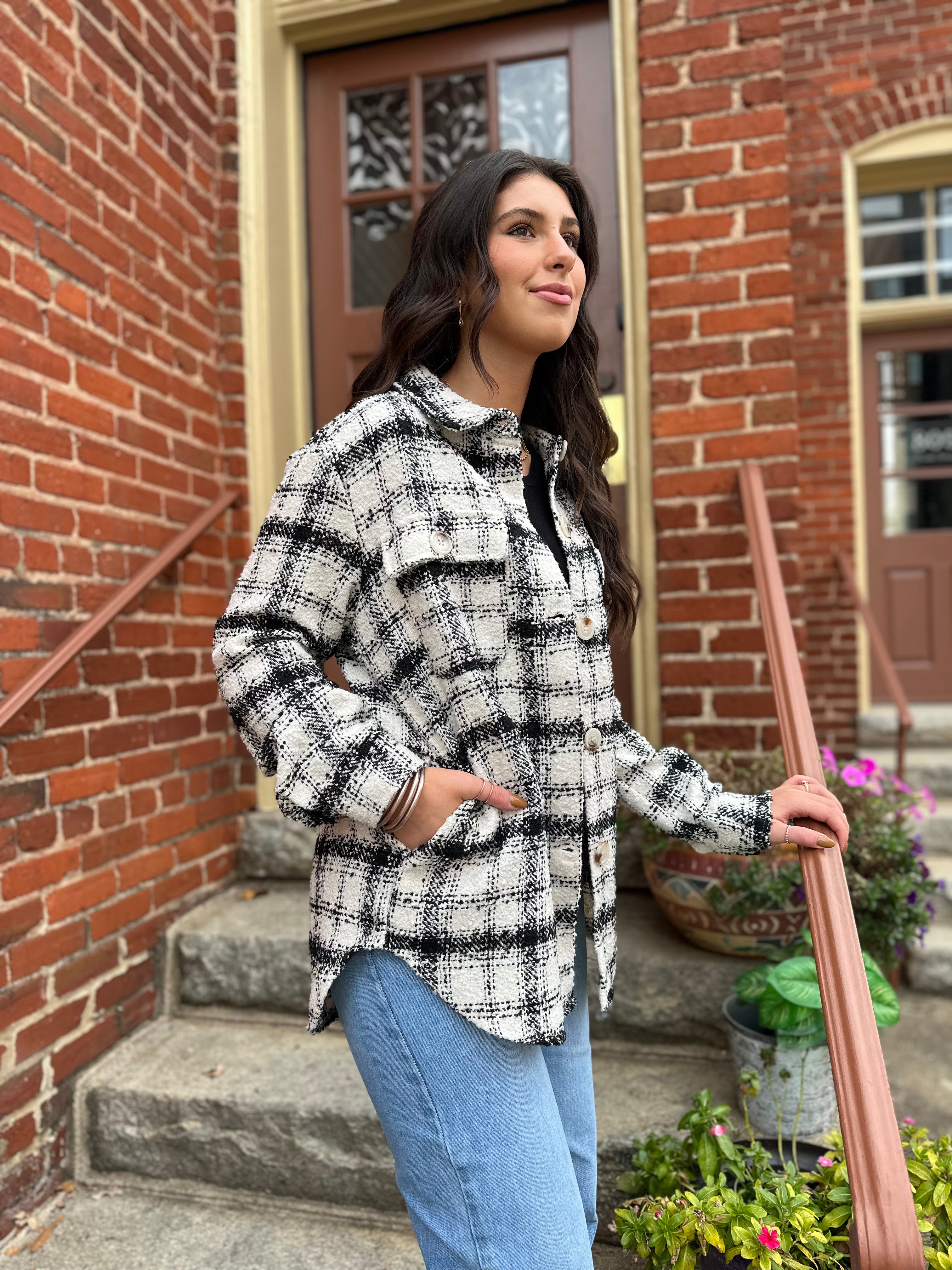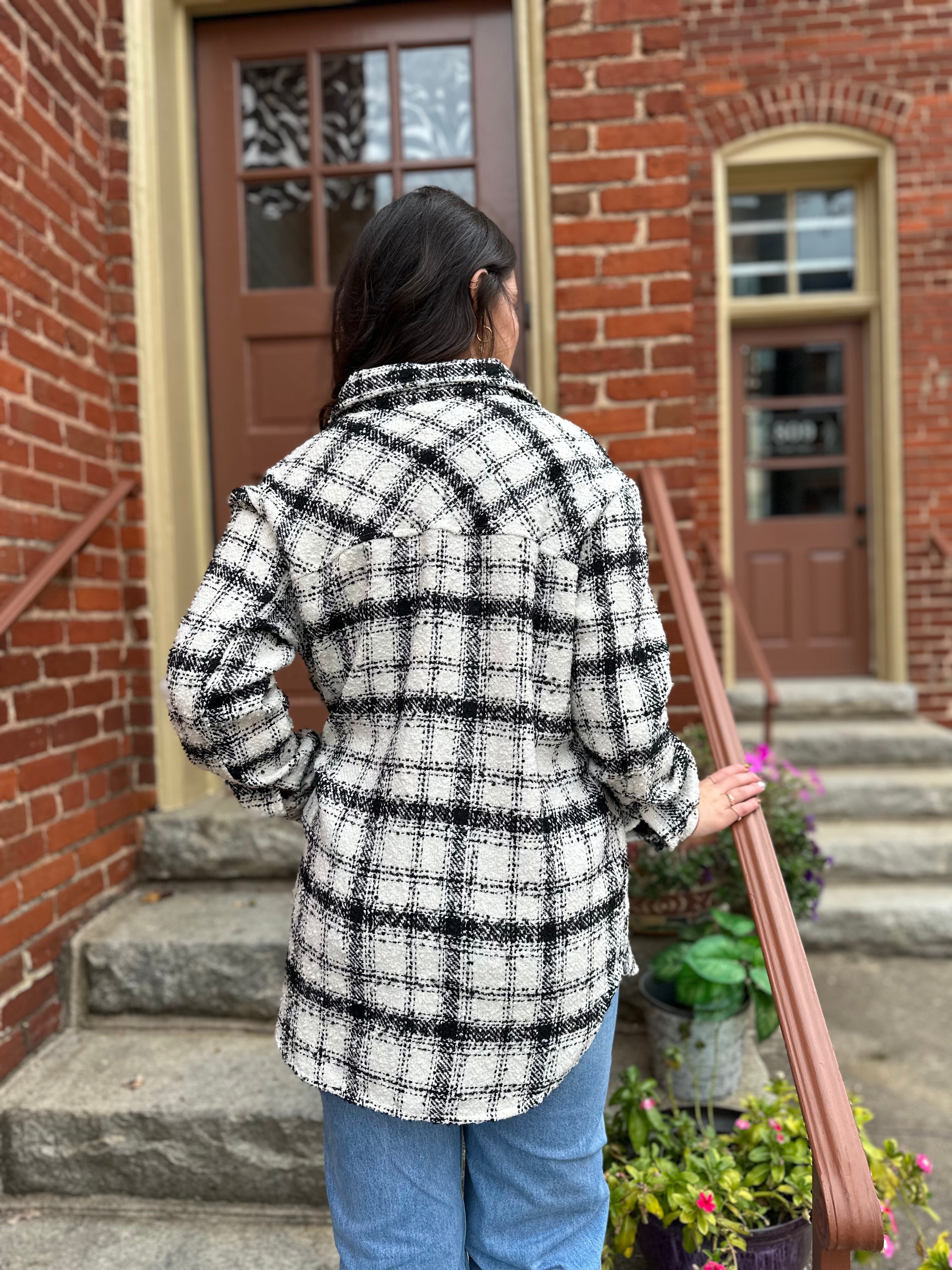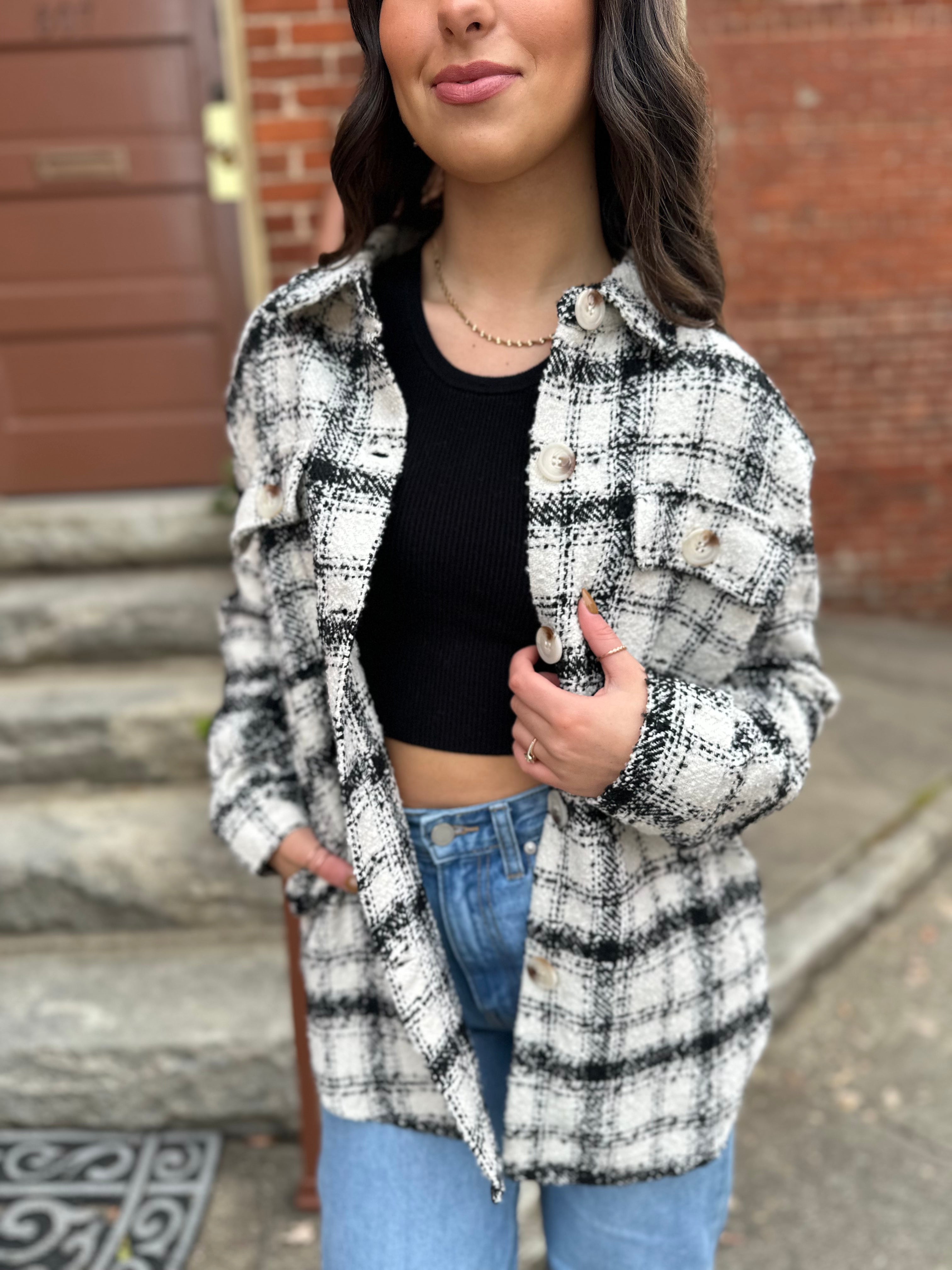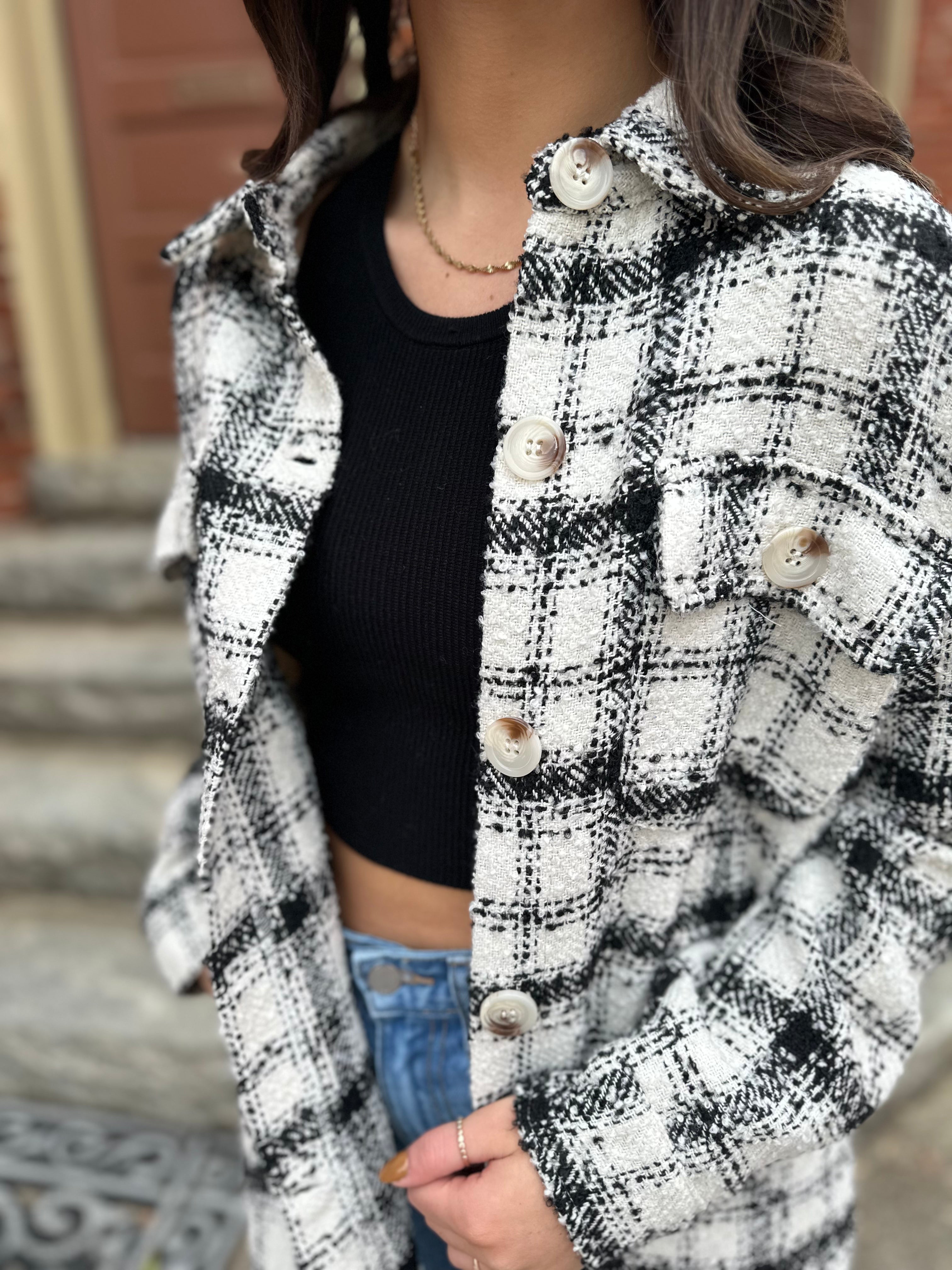 Modern Charm Jacket- Black
Look your best in this stylish black and white plaid tweed jacket. Perfect for layering, this light weight jacket will give your look an added "pop" without weighing you down. The timeless color palette adds a classic touch to any outfit while maintaining comfort.
Whether you're dressing up for a dinner date, or just running errands, this lightweight coat will keep you cozy and looking fashionable! Make it yours today!